Teaching About Wetlands Since 1985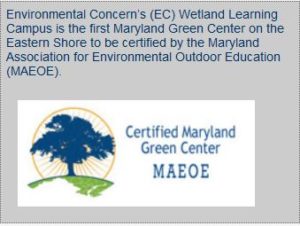 Environmental Concern's (EC) Education Division works to increase understanding of, foster appreciation for, and encourage the stewardship of wetland systems. This is            accomplished through materials and curriculum development, schoolyard habitat development, youth programming, and innovative outreach programs.
Our Education Division offers community workshops and professional development opportunities for educators and wetland practitioners.  We have worked with elementary, middle schools, and high schools to create hundreds of schoolyard habitats.
2019 Professional Course Brochure
To find out more about our upcoming courses, please click below.
2019 Pro Courses