Retail Customers
EC's native plant wholesale nursery offers our retail customers the opportunity to make purchases by appointment.  In addition we hold retail plant sales in the spring and fall.  Plan to join us at our campus on the San Domingo Creek!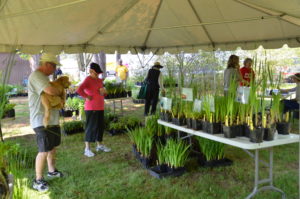 Spring Retail Plant Sale
May 10 and May 11
9 am – 4 pm
Thank you to all who supported EC at our Spring Plant Sale and Monarch Festival.  See you in the fall!
Fall Retail Plant Sale
September 6 and September 7
Friday  9 am – 3 pm
Saturday  9 am – 12 pm
To make an appointment, please contact John or Lyndsey or email nursery-sales@wetland.org