Professional Courses
Since its founding in 1972, EC has focused on building the capacity of those in the wetland field through quality professional development opportunities. Unlike other training centers, Environmental Concern is fully engaged in the work of wetlands. We are able to provide participants a unique learning experience presented from the practitioners' perspective.
Register for one or more of our professional courses below, and develop your skills through classroom presentations and hands-on fieldwork taught by wetland experts.
Environmental Concern Inc. and Coastal Resources Inc. are using their shared experience and resources to offer high-level professional training to students, practitioners and consultants.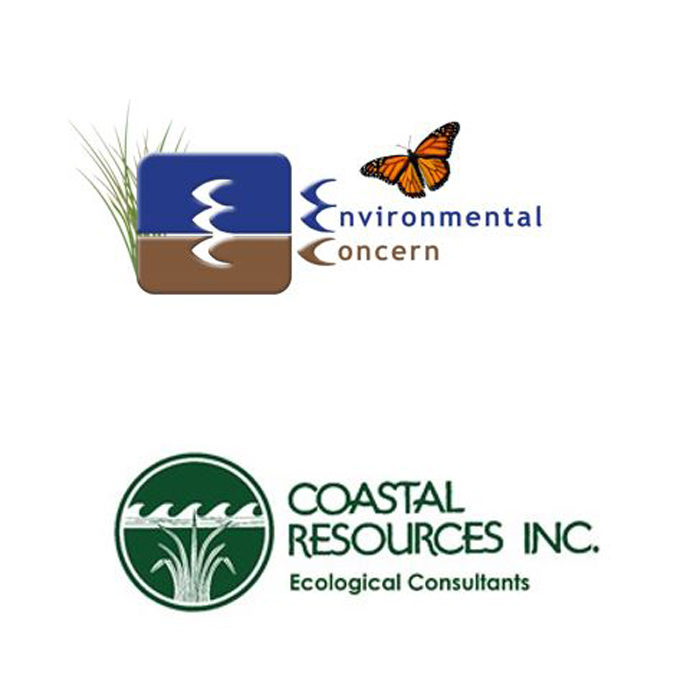 Basic Wetland Delineation
Students and professionals in the field of wetland science should attend this 5-day (40 hour) course on the 1987 Corps of Engineers Wetland Delineation Methods.  The course covers the Clean Water Act Section 404 regulations, updated regulation changes, and individual wetland parameters of vegetation, soils and hydrology.  All courses begin at 8:30 am and end at 5:00 pm.
Instructor: Sean Sipple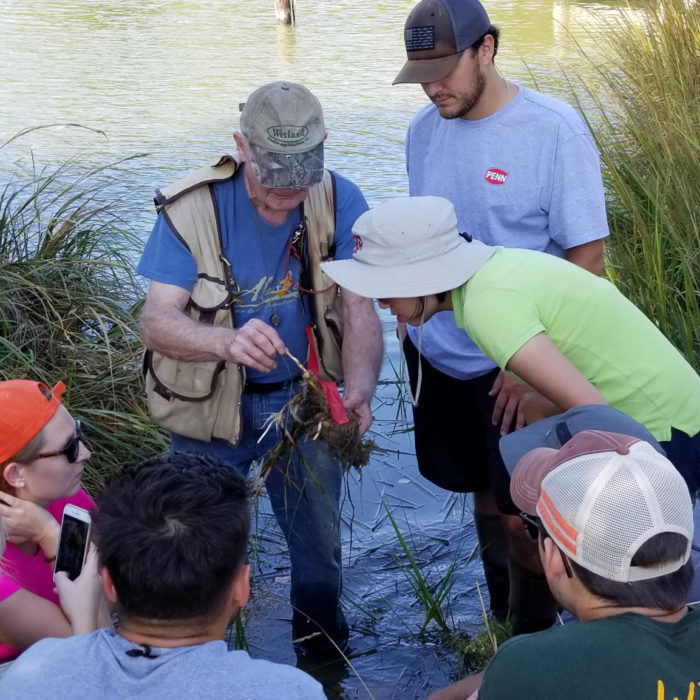 Basic Wetland Delineation: May 10-14, 2021
$975 ($1000 after 5/1/21 deadline)
Add To Cart
Basic Wetland Delineation: September 27-October 1, 2021
$975 ($1000 after 9/17/2021 deadline)
Add To Cart
Wetland Plant ID
Designed for wetland professionals to improve vegetation identification skills, this three-day field course will focus on wetland plant identification.  Emphasis will be placed on key field characteristics of select wetland plant families.  Instructor-led and group keying will teach the necessary skills for field identification of wetland indicator species as we visit a variety of wetland habitats on the Eastern Shore.  All courses begin at 8:30 am and end at 5:00 pm.
Instructor: Sean Sipple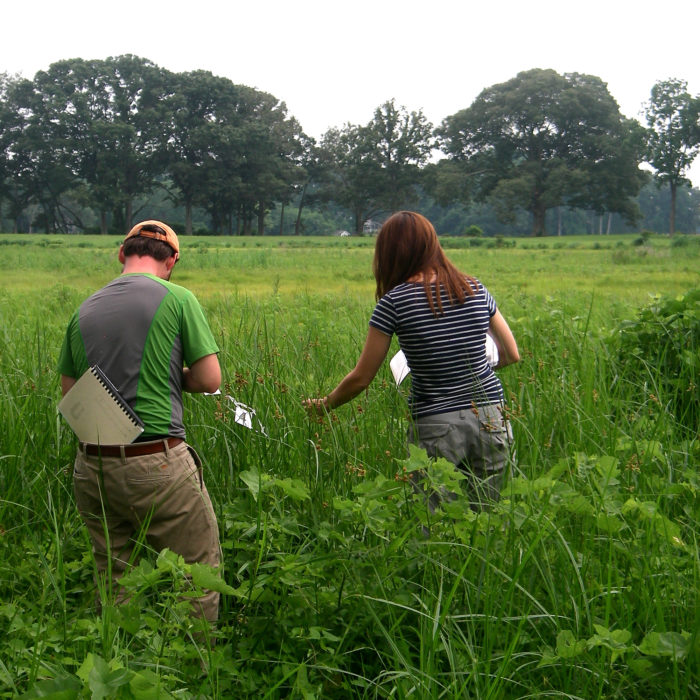 Wetland Plant ID: June 14-16, 2021
$575 ($600 after 6/5/21 deadline)
Add To Cart
Evaluating Hydric Soils in the Field
During this two-day course, participants will learn to identify the field indicators of hydric soils through lectures and field trips.  This course will include extensive field work to build participants' experience and confidence in accurately identifying hydric soils for delineation reporting.  Background experience in hydric soils is not required.  All courses begin at 8:30 am and end at 5:00 pm.
Instructor: Gary Jellick, CPSS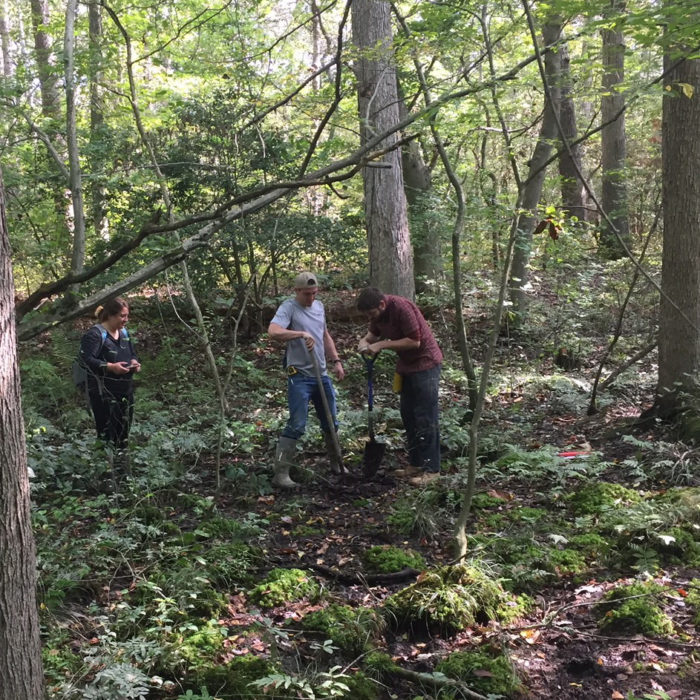 Evaluating Hydric Soils in the Field: October 4-5, 2021
$400 ($425 after 9/17/21 deadline)
Add To Cart
Winter Woody Plant ID
This three-day course will increase your wetland knowledge by learning how to identify species during the winter season.  Examine twigs, bark and other leafless characteristics.  Woody species will be identified through lectures, field trips and field/lab keying.  Background in botany preferred, but not necessary.  All courses begin at 8:30 am and end at 5:00 pm.
Instructor:  Sean Sipple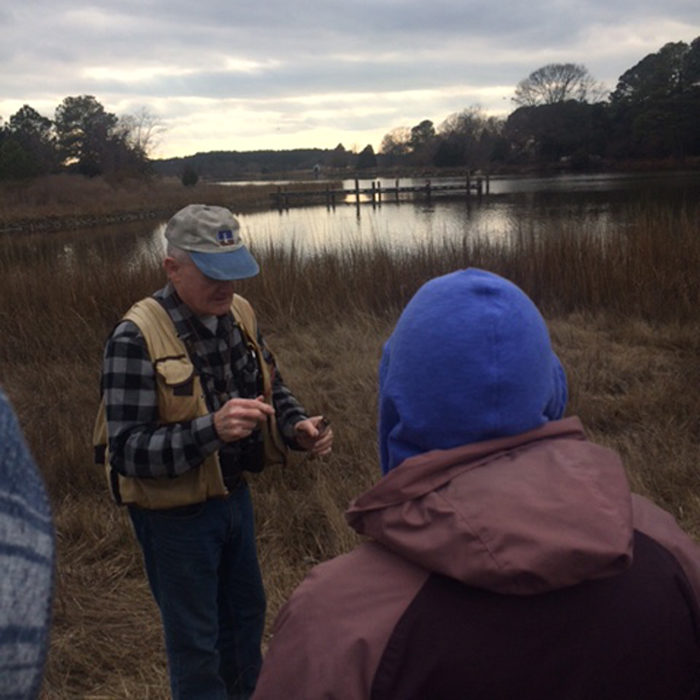 Winter Woody Plant ID: November 1-3, 2021
$575 ($600 after 10/22/2021 deadline)
Add To Cart
Instructor Biography
Sean Sipple
Sean Sipple is a senior Environmental Scientist with Coastal Resources, Inc. He is a Professional Wetland Scientist with 16 years of experience in the field. Sean is a Certified Ecologist, VA Professional Wetland Delineator and a Certified Taxonomist for Benthic Macroinvertebrates. Sean has also been employed with Wetland Studies & Solutions, Inc., the MD Department of the Environment and the Smithsonian Environmental Research Center.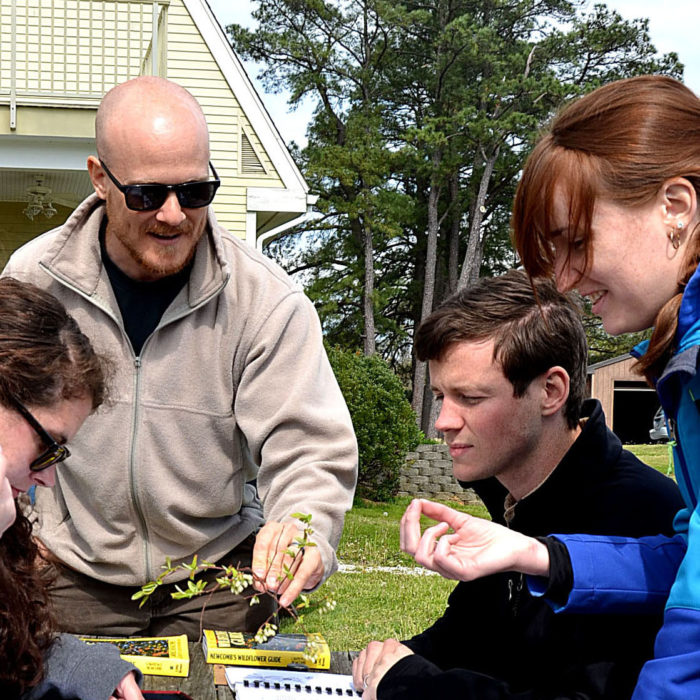 Gary Jellick
Gary Jellick has over thirty years of experience as a soil scientist and project manager of multidisciplinary environmental investigations in the Mid-Atlantic states, Pennsylvania, Virginia, West Virginia, Florida, Louisiana and Puerto Rico.  His expertise includes soil mapping, wetland delineation and permitting, wetland mitigation design, functional assessment of wetlands and environmental impact assessment of transportation, energy and land development projects.  He has completed wetland delineations on parcels up to 3,000 acres, including transportation corridors up to 25 miles long and has prepared natural resource sections of numerous Environmental Assessments, Environmental Impact Statements, and Chesapeake Bay Critical Area Reports.  Gary has successfully designed several tidal and nontidal wetland mitigation projects in the Mid-Atlantic Region.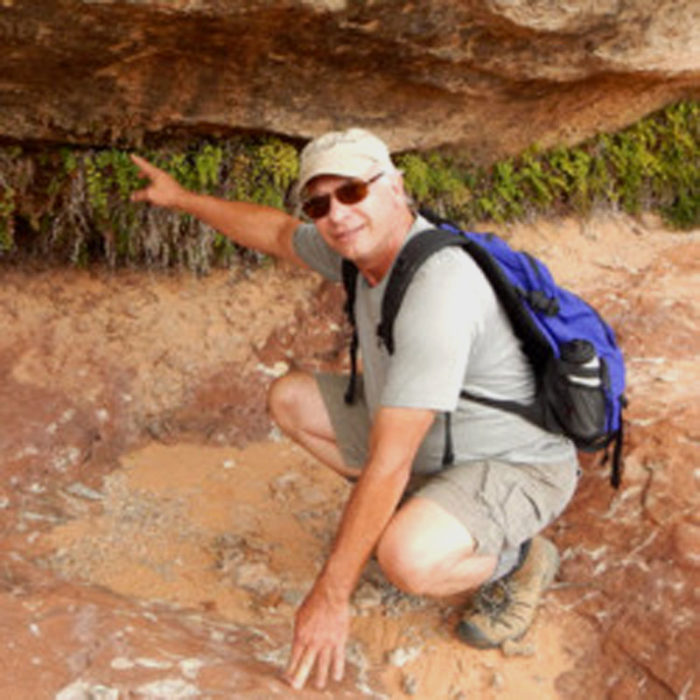 William S. Sipple
William S. Sipple is a wetland ecologist and the principal at W.S. Sipple Wetland & Environmental Training & Consulting, a small company he established after retiring from the U.S. Environmental Protection Agency (EPA) in 2003.  At EPA, he was an ecologist in the Agency's Wetland Division in Washington, D.C. from 1979-2003.  From 1971-1979, he worked for the Maryland Department of Natural Resources in Annapolis in a tidal wetland program.  He has led numerous field trips in the Mid-Atlantic Region since 1971 and has taught various wetland delineation and plant identification courses in the private sector at Johns Hopkins University, Towson University, the Humboldt Field Research Institute in Steuben, ME, the Institute for Wetland & Environmental Education & Research in Laverette, MA, Environmental Concern, Inc. in St. Michaels, MD, the Northern Virginia Community College in Woodbridge, VA and at the Graduate School, U.S. Department of Agriculture in Washington, D.C.  His graduate training was in regional planning at the University of Pennsylvania and plant ecology at the University of Maryland.  He has published a number of scientific articles in various peer-reviewed journals and is also a dedicated journal keeper (over 50 years) and writer, which has resulted in extensive field journals and two books:  Through the Eyes of a Young Naturalist (1991) and Days Afield: Exploring Wetlands in the Chesapeake Bay Region (1999).